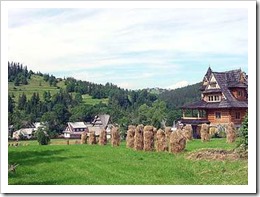 Be Involved is a multi-activity project with two separate Youth Exchanges. First taking place in July in Poland and second in Germany.
The youth exchange in Poland will take place in Poronin (Tatra Mountains), between July 21-30, 2017. The participants, age 18-26, are citizens or residents of Lithuania, Slovakia, Romania, Poland and Germany.
For the first event, we have organized a busy schedule filled with interactive workshops and service opportunities to encourage engagement in our local communities.
We look forward to meeting everyone to learn (AND PLAY) together in this new experience.
This project aims to foster inter-cultural, open spaces that connect young people with each other across Europe.
Participants from various distinct cultural backgrounds will gather to discuss what inclusion and social activism means today for our generation and how we can benefit and contribute to our local communities.
This learning will take place through workshops, outdoor activities (hiking), games and service projects along with a trip to Krakow.
*Our program facilitator will be American Intercultural Specialist Katie Bak*
All participants will be housed in a lodge in Poronin amidst the beautiful mountains near Zakopane. On our last night, we will be staying in a hostel in Krakow, Poland's most authentic major city.
THINGS you need to prepare IN ADVANCE:
Trekking shoes;
Wind/Waterproof jacket;
Comfortable Shoes;
Sporty/Comfortable Clothes;
Insurance: Participants are responsable for buying insurance on their own, prior to coming to Poland.
In case you are interested to participate to this youth exchange, please fill out the following application form:
For more details about the project please don't hesitate to contact us at office@babilontravel.net.
You can also download the Info Pack of the project:
[sdm_download id="3478″ fancy="0″ new_window="1″ color="green"]