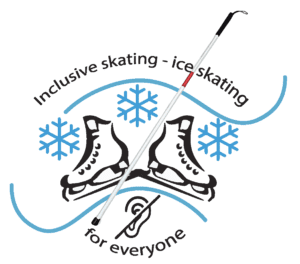 Asociatia Babilon Travel is part of the Erasmus+ Youth project Skate-Ring for All, co-funded by the European Union.
The aim of project is to promote idea of integration into society and culture young people visually impaired. Visual impaired persons will motivate the other participants to believe in themselves, raise their self-esteem, overcome their fears, discriminations, raise their awareness and become more open towards others.
During the project there will be organize workshops, activities, show multimedia presentations and arrange events promoting the idea of integration, inclusion, diversity and cultural. All the activities will be designed with care, taking into consideration active participation of the youth, and the need and possibilities of visual impaired persons. After the project, we plan to conduct evaluation of the event as well as to promote our actions in all partner countries.
Sport will be used as a tool for stimulating participants' creativity, positive thinking and courage to overcome their fears and break down barriers. By using informal methods of teaching, the activities will encourage the participants to take a deeper look into their inner self, find interests and choose the best method of personal development. Active and diversified ways of spending free time, as well as experiences presented by the experts will be an opportunity for young people to shape their characters.
Skate-Ring for All will also let the young people become more independent. It will also promote the idea of inclusion.
Taking an active part in the project will let all the participants raise their self-esteem and motivate them to work harder.
There are planned many activities that are going to be accomplished using methods of non-formal education and using English for communication (integration games, themed activities,discussions, evaluations, city game, national and regional evenings, meetings with local community etc.).
The project will be an opportunity for us to gain valuable experience, knowledge, new friendships and attitudes, that will have a positive influence on our future.
THE PARTICIPANTS
For the upcoming youth exchange we are looking for a total of 10 Romanian, English speaking participants:
4 visually impaired/blind youngsters, age 16-30;
2 youth leader, age 18+;
4 accompanying persons, age 16-30.
Those interested in taking part to the event, can find the info pack for applicants here and the application form here.
THE VENUE
The mobility will take place in Skopje, North Macedonia, between January 10-17, 2020. The accommodation will be in school dormitory. Wi-Fi will be provided.
THE PARTNERS
Lifelong Learning Network North Macedonia;
Asociatia Babilon Travel Romania;
QBMK Xheladin Deda Kosovo;
Balcova Engelli Haklari Dernegi Turkey.
For more information, please do not hesitate to contact us at: office@babilontravel.net
Related articles: